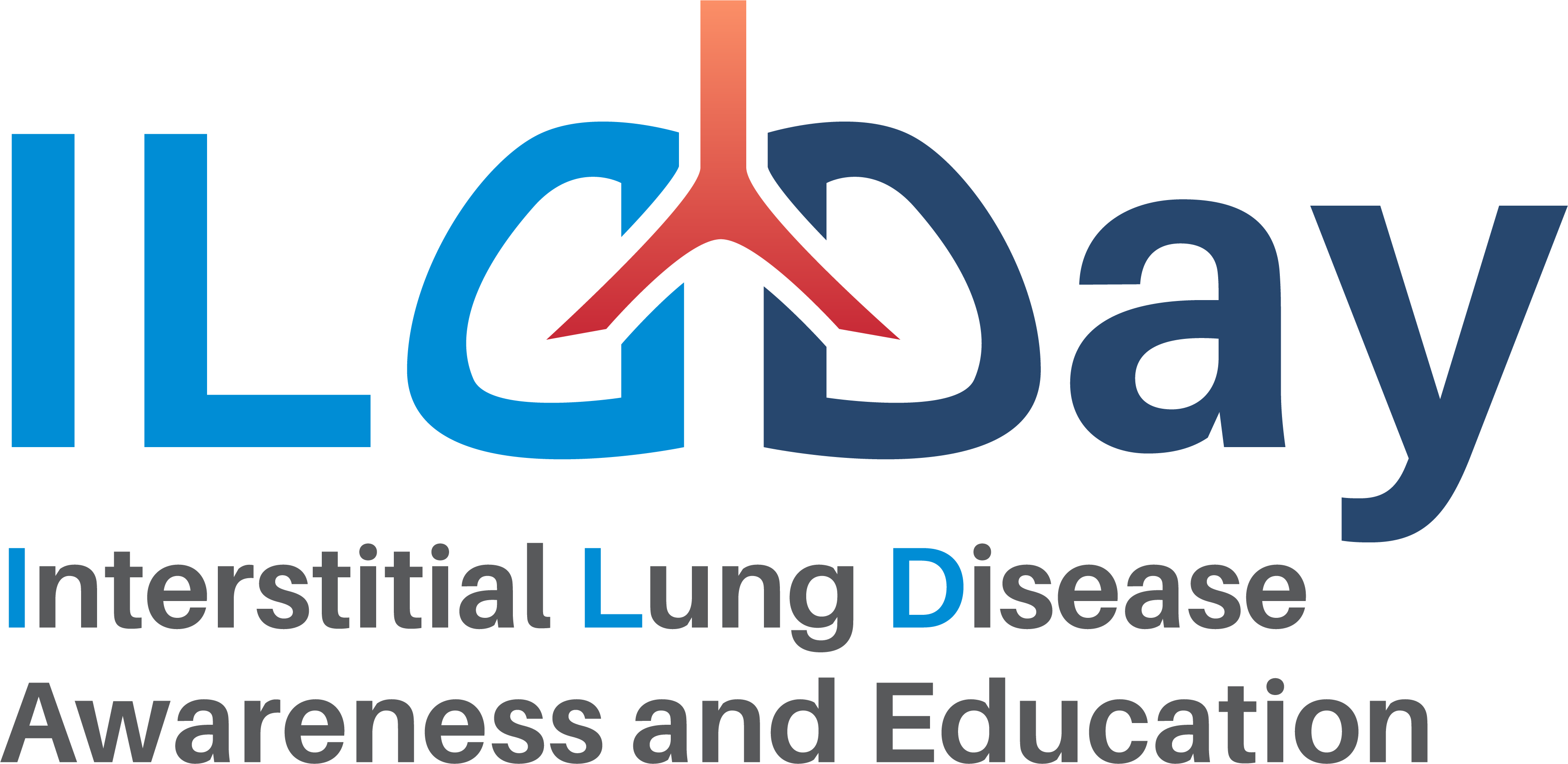 Wednesday Sept. 14th, is the second annual ILD Day. The aim of this event is to drive awareness of interstitial lung disease (ILD), a term used to describe a number of  disorders characterised by inflammation and/or scarring of the lungs. This scarring, or "fibrosis" makes it difficult to breathe and get oxygen to the bloodstream.
The symptoms of ILD include shortness of breath, dry cough, and fatigue. Causes of ILD include the use of certain medications, radiation to the chest, and environmental and occupational exposures. In addition, patients with some diseases, such as rheumatoid arthritis, scleroderma, myositis, sarcoidosis and Sjögren's, may develop ILD. But the most common ILD, idiopathic pulmonary fibrosis (IPF), has no known cause. 
Increasing understanding of ILD is crucial, as lack of awareness is a key barrier to diagnosis. Research from the Pulmonary Fibrosis Foundation (PFF) in the US showed that 43% of people with ILD surveyed reported a delay of ≥ 1 year between symptom onset and diagnosis, and 19% reporting a delay of ≥ 3 years.
Delayed diagnosis not only affects patients' quality of life and their symptom burden, but also impacts the timely initiation of disease modifying treatment for progressive forms of ILD, i.e. types of the disease that get worse over time. Both Ofev (nintedanib) and Esbriet (pirfenidone) are indicated for treatment of IPF, and the former is also indicated for other ILDs with a progressive phenotype (also called progressive pulmonary fibrosis, or PPF).
Clinical guidelines define progression in non-IPF ILD as at least two out of three of worsening symptoms, physiological evidence of progression (decline in FVC ⩾5% predicted or decline in DlCO ⩾10%) or radiological evidence of progression, over one year. Thus following diagnosis of an ILD, determination of a progressive form of the disease can take time – further delaying the initiation of disease modifying treatment.  
 Just last week, at the 2022 European Respiratory Society congress, researchers at Beaumont Hospital in Dublin presented data on the use of remote spirometry, using the patientMpower platform, to detect early progressive fibrosis ILD in patients with connective tissue ILD (CT-ILD). Their aim is to determine if home spirometry + the patientMpower app can lead to early detection of progression in CT-ILD, resulting in earlier treatment and ultimately reduced morbidity and mortality. To date 51 patients with CT-ILD have been enrolled, and data presented shows remote monitoring of FVC in patients with CT-ILD is acceptable and feasible and may be a novel approach to enable early intervention and treatment. 
At patientMpower we have been delighted to work with multiple patient organisations over many years to help raise awareness and understanding of ILD. Through our work with clinical centres we aim to empower patient-centred care for ILD through digital innovation, so people with ILD can lead a life not defined by illness.  
To learn more about ILD day see https://www.pulmonaryfibrosis.org/ild-day
Or for more information about the benefits of remote monitoring for ILD don't hesitate to contact us.