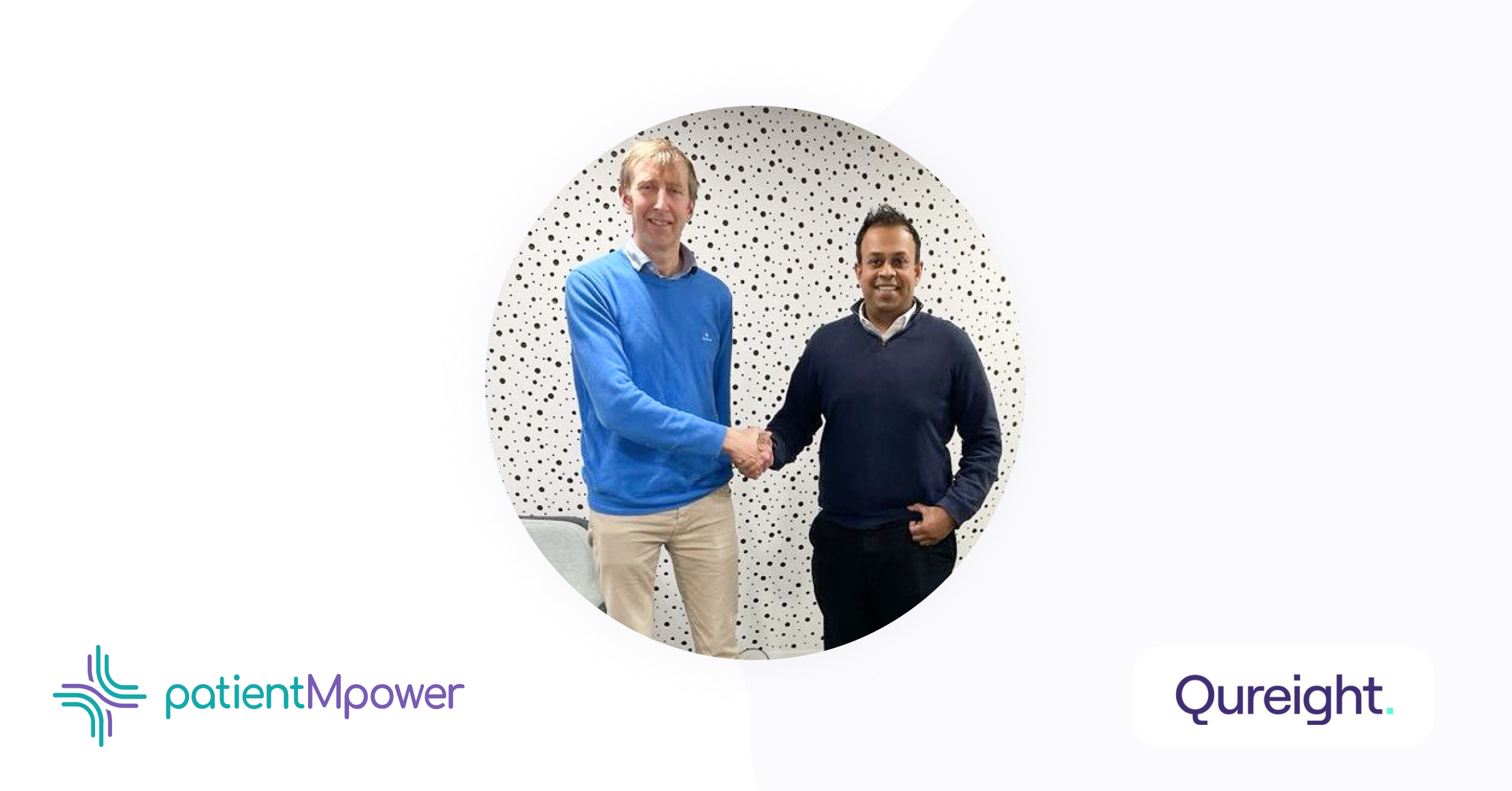 patientMpower and Qureight in partnership to reveal AI insights for improved ILD care
Partnership to use artificial intelligence to uncover clues from lung function test data
patientMpower and Qureight, two companies driving technological innovation in respiratory research, have announced a collaboration which aims to uncover new prognostic markers in interstitial lung disease (ILD).
ILD, which affects an estimated 19 in every 100,000 people, refers to a group of lung disorders that cause inflammation and scarring in the interstitium and make it difficult for oxygen to pass from the lungs into the bloodstream. Idiopathic pulmonary fibrosis (IPF) is the most common type of ILD, accounting for approximately 50% of cases. Owing to significant gaps in understanding of these conditions, which are also difficult to monitor and diagnose, survival rates for IPF are currently worse that those of most major cancers.
The partnership, which will bring together the patient database of respiratory digital health specialists patientMpower and the artificial intelligence capability of data curation experts Qureight, aims to reveal new and exciting insights into understanding of ILD. The collaboration seeks to leverage the power of technology to better characterise ILD, offering the hope of improved treatment for this poorly understood lung condition.
Spirometry, a key test to measure lung function and monitor the progression of ILD, is usually assessed in hospital at 6 to 12 month intervals. patientMpower's technology enables daily monitoring of home spirometry, meaning data collated by the platform may hold important clues about the disease previously unidentifiable with periodic clinic spirometry alone.
The collaboration will see Qureight utilising its artificial intelligence technology to structure, curate and analyse spirometry data collated using the patientMpower platform. The resulting insights will help researchers and clinicians to better understand the complexities of the conditions, and their progression in patient populations. Closing these knowledge gaps is an important step towards improving the treatment offered to ILD patients, and to improving outcomes for these patients and their families.
The joint programme will begin with analysis of patient data from a clinical trial conducted at multiple sites across the UK, but it is envisaged the collaboration will expand to include appropriately-consented patient data from trials and clinical care programmes across Europe and the US.
Commenting on the implications of this collaboration Dr Mel Wickremasinghe, Respiratory Consultant  specialising in ILD, at Imperial College NHS Trust and Principal Investigator of the clinical trial initially being analysed through the partnership, said;
"There is so much we have yet to learn about ILD, and of course this limits our clinical management of the disease and the treatments available to patients. Increasing our understanding of ILD is key to improving treatment and patient care. AI analysis of digital patient data has potential to revolutionise the way we define and manage health conditions. The two companies involved in this collaboration have a track record in ILD research, and the pooling of their complementary capabilities is an exciting step in the pathway to better understand ILD."
It is hoped that initial findings from the programme will be available later this year.
About patientMpower
patientMpower is a specialist provider of digital care and clinical research solutions in chronic respiratory disease, including interstitial lung disease, cystic fibrosis and lung transplantation. The patientMpower platform combines home monitoring of objective and subjective measures with specialised functionality such as spirometer quality control validation and patient-tailored alerting features. patientMpower's mission is to empower patient-centred specialist respiratory healthcare and research insights through digital innovation, so that everyone with a long term respiratory condition can lead a life not defined by illness. patientMpower work with leading clinical centres and research institutions across Europe and the US.
About Qureight
Founded in 2018 by Dr Muhunthan Thillai and Dr Alessandro Ruggiero, Qureight is a Cambridge-based medical data company working to transform outcomes for people with complex diseases.Their proprietary digital infrastructure houses and curates multiple types of data for powerful algorithmic analysis, the results of which can be used to direct complex disease drug development and to evaluate the efficacy of existing treatments.

Contact:
For patientMpower
info@patientMpower
For Qureight