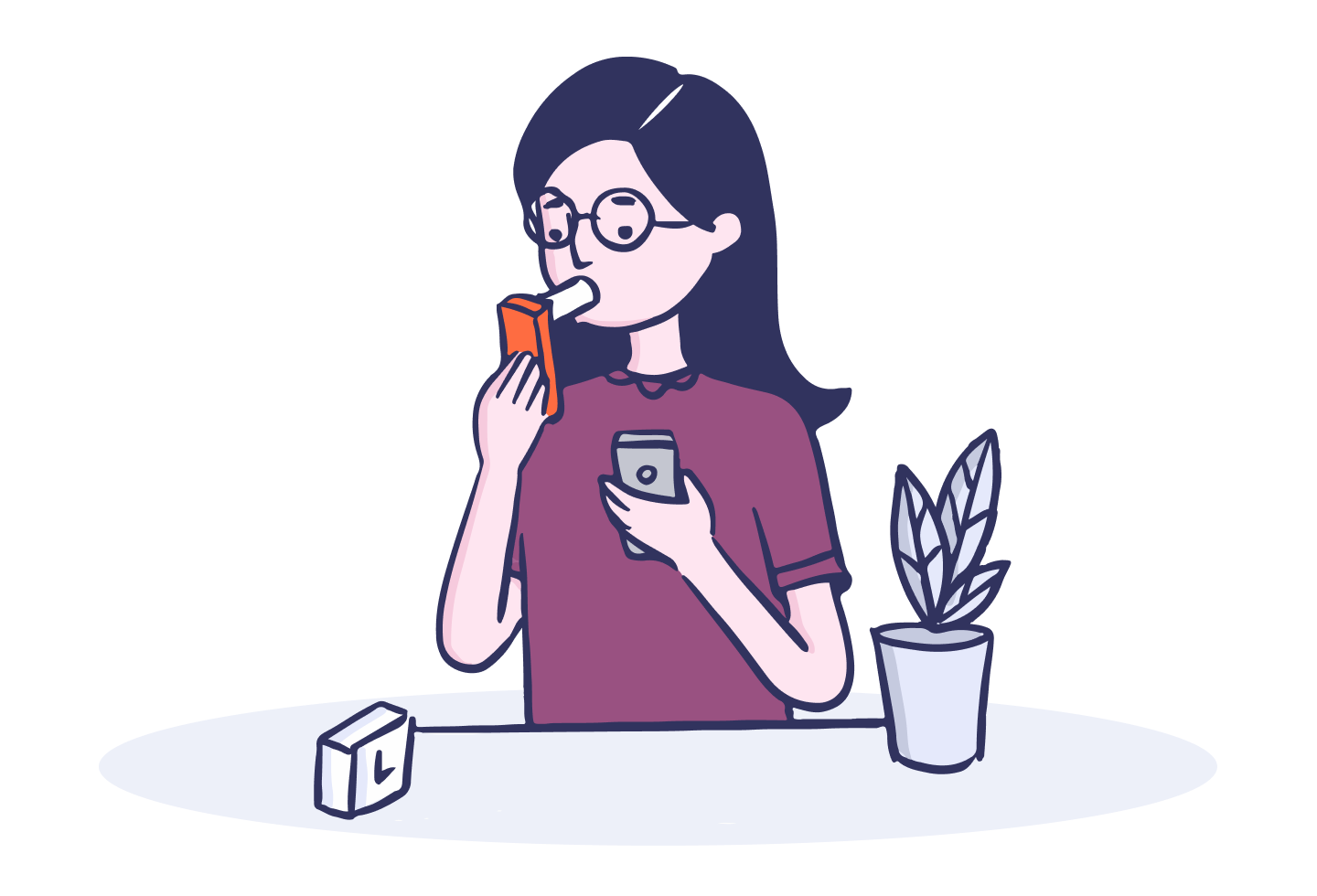 Daily life for many people with cystic fibrosis (PWCF) now looks almost unrecognisable versus the previous decade.  Thanks in part to highly-effective CFTR modulator treatment, education, work, having a family, travel and more are no longer just aspirations for many PWCF. As a Company, our vision is that all people living with a long term lung condition can lead a life not defined by illness. Reflecting on the changes in CF assures us everyday that this is an achievable goal for all respiratory conditions. 
And yet this seismic shift in how people live with CF is not without challenges for those involved in CF care and clinical research. PWCF who do not feel "ill" may be less engaged in healthcare and less motivated to participate in research. And with education, work or childcare commitments, it can be a challenge for PWCF to attend physical clinic appointments, for things like physiotherapy or visits for clinical trials. 
Time is Greatest Barrier to Clinical Research Participation in CF
In fact, a recent UK based Delphi research study found that lack of time is the greatest barrier to trial participation. This challenge led the Cystic Fibrosis National Research Strategy Group of the UK NIHR Respiratory Translational Research Collaboration to recommend giving consideration to home-based or decentralised trial designs, at least for some studies, in their recently published commentary on the future of CF therapies and research priorities. 
Maximising Engagement Through a Multidisciplinary Digital Approach
Digital monitoring solutions offer a significant advantage versus traditional in-clinic monitoring or manual home monitoring approaches in reducing patient burden, for both healthcare or clinical research involvement. Our solution goes one step further; we take a multi-disciplinary approach to CF, providing the capabilities and features to enable complete patient care or multi-endpoint research without the need for hospital attendance  in a single platform.
This means with just one platform, PWCF can self-monitor:  
Spirometry

Oximetry

Body weight

Symptoms (i.e. dyspnoea)

Health related patient reported outcomes (i.e.  CFQ-UK, CFRSD)

Medication use

Activity levels (steps)

Sputum volume
We also provide in-built platform features such as: 
Spirometry quality validation

Patient tailored alerts

Educational content

Secure messaging 
This single platform digital home monitoring approach can remove many of the barriers to care or research participation, significantly improving patient engagement. A review of 12 month clinical experience with the patientMpower platform for virtual care delivery at Galway University Hospital found that there was a 58% increase in patients attending physiotherapy appointments, with a zero "did not attend" rate.
Real Word Data Collection
 Ensuring participation of PWCF is important as despite significant improvements in CF care in recent years the challenges of living with CF are far from solved. As patients live longer new issues have emerged, and so the significant changes in the CF landscape in recent years means there is a new need for longitudinal multi-endpoint data to characterise current real-life experience of PWCF. Among the top ten research priorities recently identified by the UK CF community  were the questions: "How do we manage an ageing population with CF?"  and "What are the long-term effects of medications (including CFTR modulators) in CF?".
The capability of the patientMpower platform to capture multiple endpoints using just one platform opens up the possibility of powerful longitudinal insights for CF research. With appropriate arrangements in place (i.e. regarding patient consent and data sharing agreements) it also enables the passive capture of valuable real world data, using endpoints already being assessed as part of virtual clinical care programmes. Researchers in Galway University Hospital used the patientMpower platform to assess "real-world" outcomes with Elexacaftor-Tezaftor-Ivacaftor (Trikafta/Kaftrio) in a cohort of their patients. In other lung conditions, most notably ILD, researchers including the European ILD Registry and OSIC are using the patientMpower platform to collect multiple data points to better characterise disease phenotypes and increase understanding of ILD disease progression.
We're looking forward to discussing these issues and many more at the Cystic Fibrosis Trust UK CF Clinical Trials conference, or for more info on our specialised clinical care and research platform for CF don't hesitate to get in contact with us at info@patientMpower.com