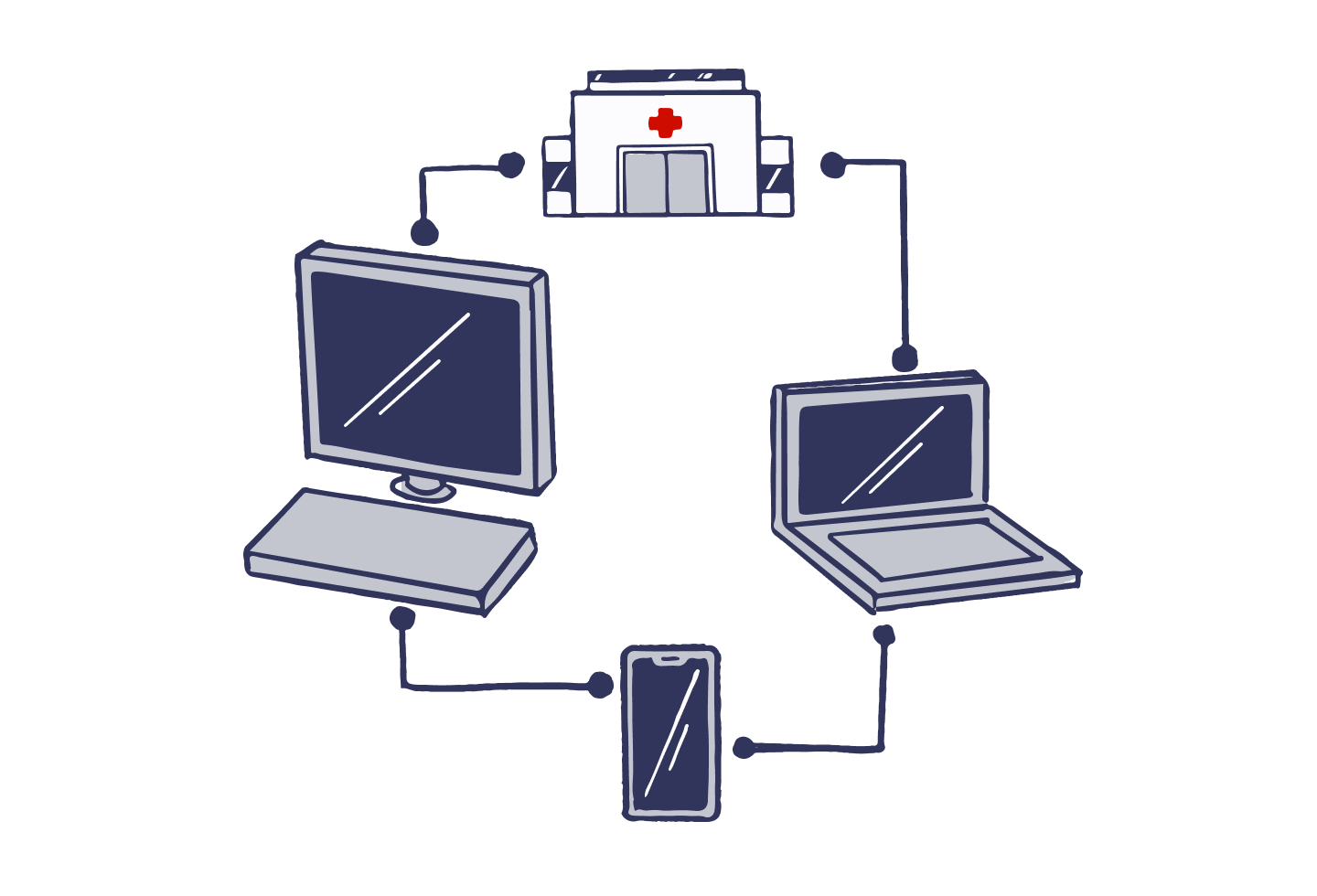 Today is National Computer Security Day and a suitable time for us to give you some insight into cyber security and its paramount importance to patientMpower.
Our Information Security Processes
The patientMpower Information Security Management System (ISMS) is an integral element to the work that we do across every department of the company. The ISMS is a systematic approach to managing information security, consisting of documented and carefully planned processes, procedures and policies that have been implemented following review by external experts in the field, and refined over a number of years.
Through our ISMS we can ensure the following:
We keep all data secure, but in particular Protected Health Information which we hold on behalf of customers and patients.
We protect our intellectual properties and assets.
We fulfil our contractual security obligations.
Meeting every week, our ISMS management team consists of broad-ranging team members across the organisation from senior management to customer success, each member lending a different set of skills but together working on improving our ISMS. In these meetings we discuss client security requirements, we workshop potential vulnerabilities to our security, we cover potential security incidents such as phishing attacks and brainstorm improvements to our ISMS processes.
Our Accreditations: ISO 27001, ISO 13485, DTAC, HIPAA Compliant, Cyber Essentials
Our ISMS & security practices have been audited and endorsed by external bodies through validating certifications that we have acquired. For example patientMpower's ISMS is certified in compliance with the ISO 27001 standard for information security which is the worlds best known accreditation in this field. You can see our other certifications listed on our website homepage.
What can we all do to improve our personal computer security?
There are some easy changes everyone can make to safeguard their own data security, be it in a personal or a work capacity.
Phishing attacks via email are incredibly common these days and are becoming more and more convincing in their attempts to "phish" your information. Check out some of these tips provided by one of security partners Knowbe4.
Use Anti-Virus Protection & Firewall
Anti-Virus (AV) protects your computer from malware attacks and viruses from entering your computer or laptop and compromising your data. Check out Gartner's list for the highest rated AV solutions on the market.
Password Strength & The Benefits of a Password Manager
A password manager allows you to create high complexity passwords without the headache of having to remember them all. At patientMpower we use LastPass password manager to create and store all our passwords.
Multi-Factor Authentication (MFA)
MFA adds an important extra-layer of security to your email or whichever application you want to protect.
If you are considering a digital health approach to the management of patients with chronic respiratory conditions and you'd like to understand more about data protection and information security don't hesitate to get in touch with us at info@patientMpower.com