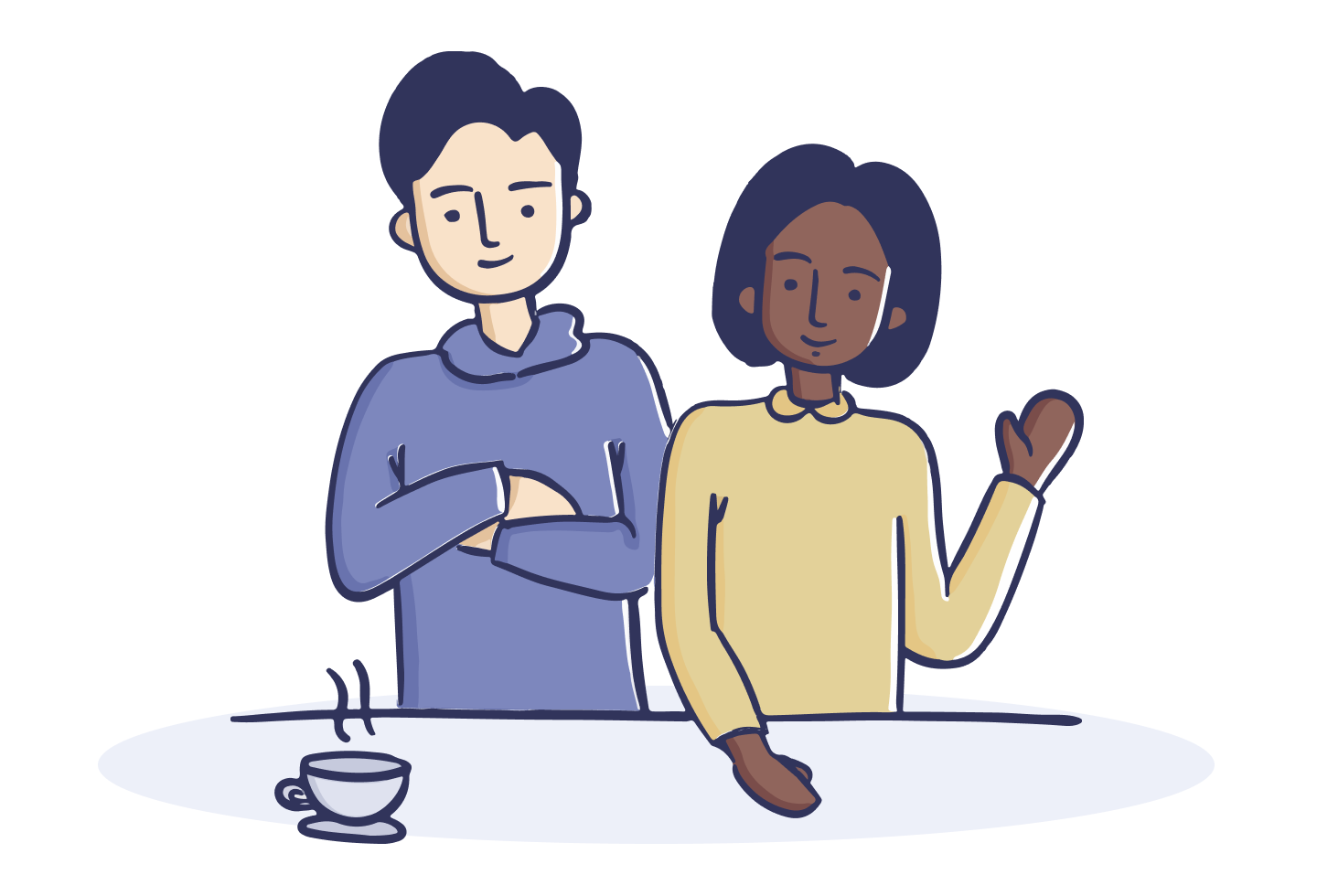 "Patient engagement" has become a widely used term in healthcare, but it's often not clear what is meant by this phrase. Often use of the term suggests that responsibility for engagement lies with one particular party. For example, to ask "how engaged are patients with this treatment?" suggests that the choice to engage, or not, with a treatment modality sits squarely with patients.
At patientMpower our mission is to empower patient-centred specialist respiratory healthcare for all, through digital innovation. As a patient-centric organisation we understand that patient engagement with digital healthcare solutions is about more than just patient choice. True patient engagement comes from an alliance between patients, clinicians and developers like ourselves. In our experience patient engagement is often the product of a complex interplay of multiple factors, encompassing education and communication, desire and need, capability and functionality.
The foundation of our organisation is the concept of patient empowerment. Initially we worked closely with patients to develop solutions to enable them to better manage their own conditions. Our platform functionality was informed by extensive consultation with patient organisations, followed by user testing and iterative design changes. We then collaborated with the Irish Lung Fibrosis Association (ILFA) and the Dallas based PF Warriors in clinical trials to demonstrate the utility and acceptance of the platform. But we soon recognised that in order to empower patients our solutions also needed to enable clinicians and healthcare institutions to deliver better care. Today, our approach to the development and validation of our solutions encompasses consultations with patients, clinicians and often other stakeholders, such as caregivers or payers.
Abraham Hijazeen, Lead Product Designer for patientMpower contributed to the recently published best practice guide on how to involve and engage patients in digital health tech innovation (developed by Academic Health Science Network, the University of Plymouth and Boehringer Ingelheim). He explains the need for multi-layer engagement can make digital solution design complicated; "It is easy to get a lot of patient input at the start, but the developments made to the product from these suggestions need to be validated by clinical experts as well, to ensure it does not impact the digital technology's efficacy or increase clinical risk."
The guide is a practical toolkit of how to achieve meaningful patient and public involvement and engagement specifically in the development of digital health technology. The guide highlights the importance of four key principles; the EnACT principles. These are Engagement, Acknowledge, value and support, Communication, and Trust.
A key recommendation in the guide is for innovators to consider the full breadth of potential users to ensure diversity and involvement of individuals from different backgrounds and abilities, including reaching out to patient populations that may not be traditionally included in product design and testing. As a patient centric organisation this is an important consideration for us at patientMpower, and we strive to ensure our product is usable and accessible by all sorts of people, regardless of age, ability, ethnicity, language or technical literacy.
Our Lead Product Designer Abraham, and other colleagues at patientMpower, have evolved our design and development processes over time to improve on this. We strive to include patients of all technical backgrounds and abilities in not only our usability testing but also our ideation. We've found that the feedback from groups that may not traditionally be included in usability testing, like vision-impaired patients, often benefits everyone who uses the platform. This is called the "Curb-Cut Effect" which describes how addressing disadvantages or exclusions experienced by one group of people creates an environment that enables everyone to participate and contribute fully. This effect gets its name from the ramps cut into footpaths. Originally designed to help those in wheelchairs to freely move around cities but now benefits those with strollers, bikes, and more.
Valuing patient input is absolutely essential in good product design, and having a system to ensure feedback is sought, assessed and integrated into design iterations is key. We have recently been engaged in extensive user testing of our forthcoming spirometry quality control feature, and the insights from real-life users have been key in shaping the delivery of this new functionality (more news on this exciting new feature in the New Year!).
Of course patient engagement doesn't begin with product ideation and end with solution design. As service providers we place significant importance on ensuring the successful use of our platform. As well as providing technical support and training, so all patients are confident in the use of our technology, we also work alongside clinicians to support high patient engagement in virtual clinical care programmes. Clinical trials have consistently demonstrated high patient adherence to monitoring with the patientMpower platform, something we attribute to the high level of patient engagement in our design and support processes.
If you are interested in patient engagement in digital healthcare, whether you are planning a respiratory virtual care pathway or a respiratory clinical trial programme with digital endpoints, we would be delighted to discuss further. Get in touch with us at info@patientMpower.com