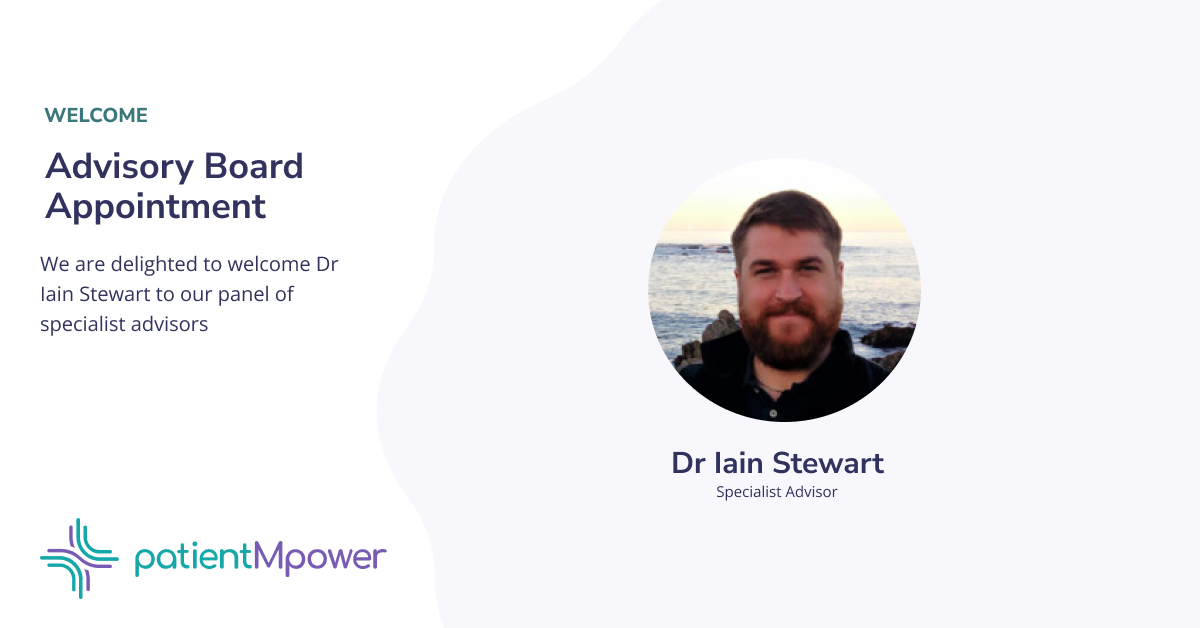 Dr Stewart will join other leading experts in our recently established advisory panel
Following the establishment of a patientMpower advisory board earlier this year, we are very proud to welcome Dr Iain Stewart to our panel of advisers.
Dr Stewart will join the existing panel of expert clinicians, Dr Ayodeji Adegunsoye, Dr Melissa Lesko, Prof. Jeff Swigris, Dr Melissa Wickremasinghe, Prof. Conall O'Seaghdha and Dr Donal Sexton to form our core advisory board.
Iain is an Advanced Research Fellow at Imperial College London. He is a statistician based at the Margaret Turner Warwick Centre for Fibrosing Lung Disease, part of the National Heart and Lung Institute, Imperial College London. His current research is focussed on using data analytics to understand the pathways associated with the development and progression of fibrotic lung diseases.
To date Iain has (co-)authored over 50 publications, he is a Statistical Editor at Thorax, a member of the British Thoracic Society Interstitial Lung Disease Registry Steering Group, Statistician for Cochrane Cystic Fibrosis Group, and part of the Editorial Board at BMC Pulmonary Medicine. He also has a leadership role within the Remote Medicine BSc at Imperial, which develops the next generation of clinical researchers in the use of technological innovations to improve outcomes.
Iain has been a long-time patientMpower collaborator, with our team commencing work with him in 2018 on the Its Not JUST Idiopathic pulmonary fibrosis Study (INJUSTIS), a multicentre prospective observational cohort study identifying biomarkers of progressive fibrotic lung disease. Through such collaborations Iain's unique skills and knowledge have always been apparent, and we are delighted he will share this expertise with us as part of our advisory board discussions.
As part of the advisory board Iain will help guide and inform our product development and research strategy. His specialist knowledge will be particularly valuable as we determine how best to use our ever expanding digital database to deliver valuable insights for respiratory research and care.