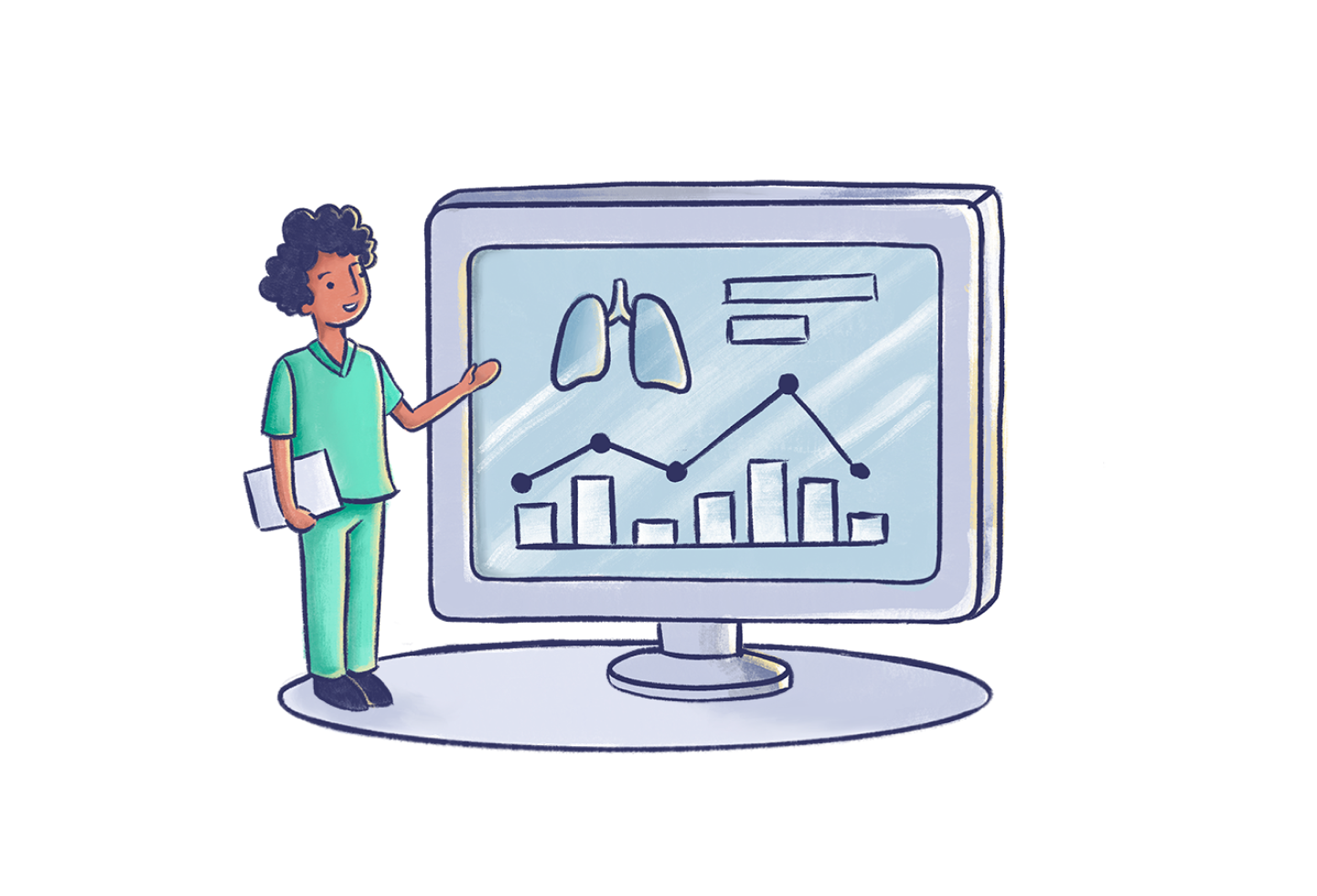 We first shared news regarding our involvement in Project OPUS at ERS in September 2022. The OSIC Pulmonary Understanding Study (OPUS) is a human-first, retrospective and real-time longitudinal study of consented ILD patients from around the world.
Project OPUS is a collaboration led by the Open Source Imaging Consortium (OSIC) in conjunction with Carestream, patientMpower, the American Lung Association (ALA), European Pulmonary Fibrosis Federation (EU-IPFF), and Action for Pulmonary Fibrosis (APF).
Project OPUS seeks to uncover as yet undiscovered biomarkers in ILD in order to increase understanding of this devastating lung condition. The project will expand the OSIC Data Repository with ongoing longitudinal data from 2,000 patients with ILD, across multiple endpoints. Data collected includes electronic medical records, X-rays, HRCT scans, weekly spirometry and patient reported outcomes forced vital capacity readings. The goal is to identify biomarkers for timely diagnosis and to enable accurate prediction of disease progression, so as to optimise disease management and ultimately patient outcomes.
Collaborators Carestream recently provided more details regarding the potential of this research to advance the clinical utility of X-ray in the diagnosis of ILD. High-resolution CT scans (HRCT) is the current standard for accurate diagnosis of ILD, but accessibility to HRCT is an issue. It is hoped that Project OPUS can help uncover markers that are currently undetected in X-rays. Given the widespread availability and significantly lower costs of X-rays versus HRCT this could potentially lead to earlier detection and treatment of patients with ILD.
We'll post further updates on the project as it progresses, but for any further information on this programme or general enquiries on the research capabilities of the patientMpower platform don't hesitate to get in touch with us at info@patientMpower.com